Ricoh Financial Services
Unlock the value of your IT with flexible asset finance to support your businesses growth.
Large capital purchases can consume a business' budget and lock you into systems for years, limiting your cashflow and your ability to remain agile.
Financing your technology expenditure allows you to free up your capital to spend it where your business needs it most.
Invest in new technology to improve output and increase value
Alleviate the costs of growth and expand your workforce faster
Upgrade ageing assets that are holding your business back
Flexible finance solutions for business technology
Free up Cash Flow

Move your IT spend to the areas of the business that you want to focus on

Utilise your Assets

Unlock the value of your current IT equipment by using it as security instead of personal assets

Stay Agile

De-risk the rapid technology change and take advantage of new technologies

Trusted globally

We can help you start your technology growth quickly

Easy application

We can help you start your technology growth quickly

ISO 27001

Secure, trusted processes to manage your data
Looking for funding for your own clients?
Become a channel partner with Ricoh Financial Services and we can offer your customers funding solutions to purchase your products.
Choose the right technology solution for you
We offer a wide range of technology finance options. You arrange the right leasing options for the technology that you need:
Digital Transformation projects
Desktop PCs , Laptops and Accessories
Mobile Devices and Tablets
Networking and Telecommunication equipment
3D print and Prototyping
Servers and server infrastructure
Interactive and flat-panel displays
Internet of Things (IOT) Technology
Fast, easy access with our fully digital processes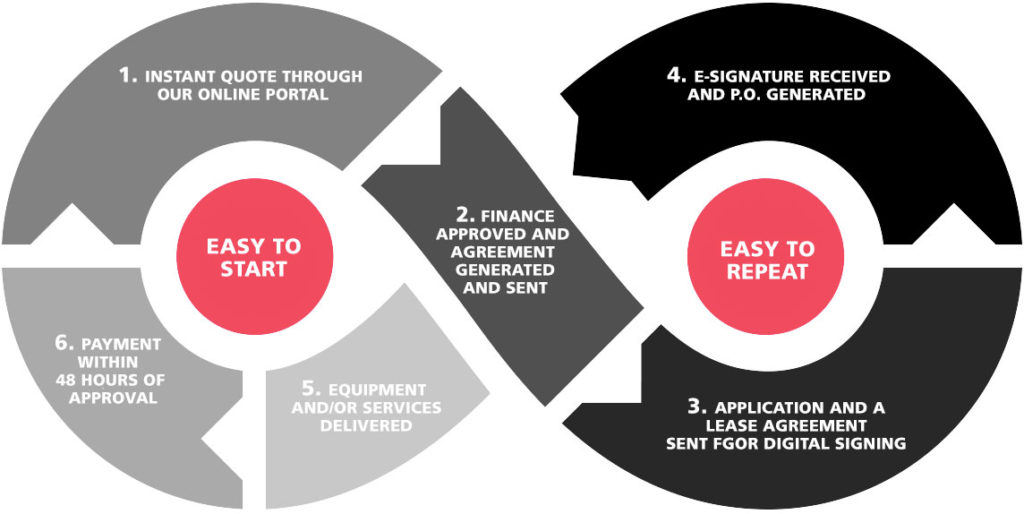 Our on-boarding, application, approval and payment processes are all built using a low-touch, digital solution to provide the fastest, easiest access to the funding that you need.
Why use Ricoh Financial Services?
Ricoh Financial Services, a division of Ricoh New Zealand Limited, is part of a $NZ30b global company. Our technology leasing solutions are designed to support businesses of all sizes to afford the latest IT products and services.
We proactively collaborate with our clients and assist them in planning their IT assets acquisition in advance, helping them to avoid the pitfalls of technology obsolescence.
Interest rates and repayment terms tailored to your business and borrowing needs with no addtional fees.
Assured business continuity from a global organisation.
Upgrade and add equipment on your lease even during the term.
Active in 8 locations across both North and South Island with a New Zealand-wide network of support.