HR and payroll software company Visma | Raet helps organisations to better and more efficiently configure their HR processes with smart services and software for digitisation and automation. When Visma | Raet decided to renovate its office, the organisation began looking for a solution for online room booking. That's when COVID-19 happened. Learn how they transitioned into a digital workplace while navigating the crisis with the help of RICOH Spaces.
100% visibility
of office occupation thanks to online desk booking with
RICOH Spaces
An Overview:
Visma | Raet is an HR and payroll software company that offers solutions for a wide range of industries, including healthcare, education, the commercial market, decentralised government, and medium-sized enterprises. Visma | Raet employs 1,100 people in the Netherlands across its three offices in Amsterdam, Drachten, and Amersfoort. The organisation is part of the Visma Group, title sponsor of names including Team Jumbo-Visma, one of the world's best cycling and skating teams.
The Challenge
The need for a hybrid approach to working
When Visma | Raet decided to renovate its office, the organisation began looking for a solution for online room booking. Then came COVID-19.

Finance and IT Director, Tom van Dael, explains: "Suddenly, we were faced with the challenge of returning everyone safely to the office on time and in accordance with current guidelines. Along the way, it became clear to us that we would need to follow a more hybrid approach to working.
We were looking for a solution that allowed employees to reserve a workplace based on the available capacity.
— Tom van Dale, Finance and IT Director, Visma | Raet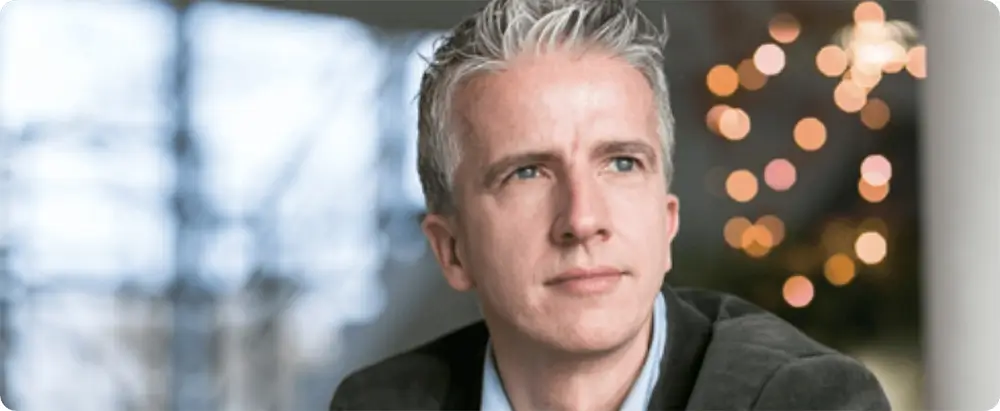 The Solution
Embracing flexible workplace solutions and tools
Visma | Raet chose RICOH Spaces, a cloud-based reservation system.

"The app contains a map of the office. You can see exactly what is free. If a workplace has already been reserved, you can see who reserved it. It's extremely useful if you want to work with a colleague," says Tom.

Ricoh has also provided Google Workspace integration. "This link means that the Ricoh solution can be accessed from our Google tools, and reservations appear in employees' calendars immediately," Tom added.
The Benefits
Creating a sustainable hybrid workplace
The benefits are two-fold. "With a dashboard, we can see how the offices are being used. This allows us to anticipate the trend of hybrid working. Imagine that one floor will soon be empty all of the time because of homeworking–we'll be able to see that in the system.

That way, we can make more sustainable and cost-efficient decisions about the layout and use of our properties. We are planning to link meeting rooms into the platform soon as well," Tom explains.
The system is intuitive and gives employees confidence that they can return to the office safely.
— Tom van Dale, Finance and IT Director, Visma | Raet
Download the case study
If you'd like to read the full case study, download it here: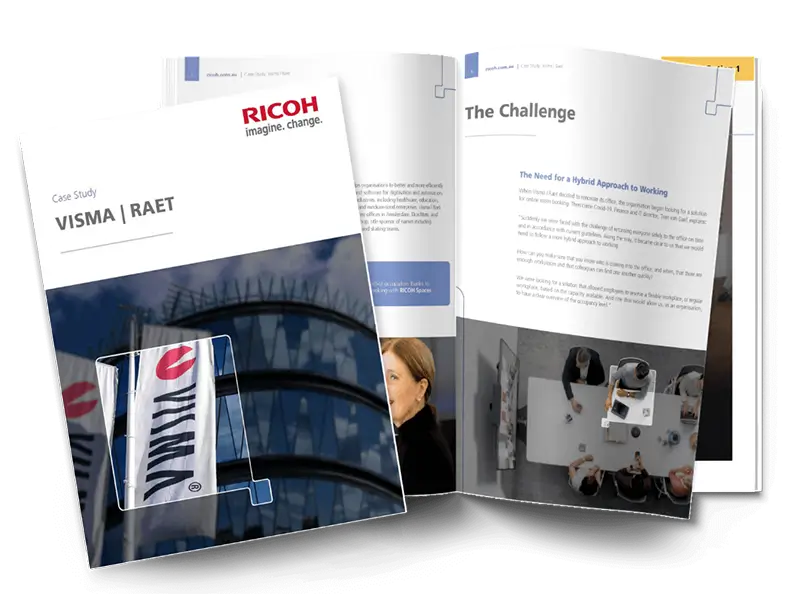 Let's connect
Get in touch with one of our consultants and find out how we can help you create your hybrid workplace.
Contact Us
Recommended resources for you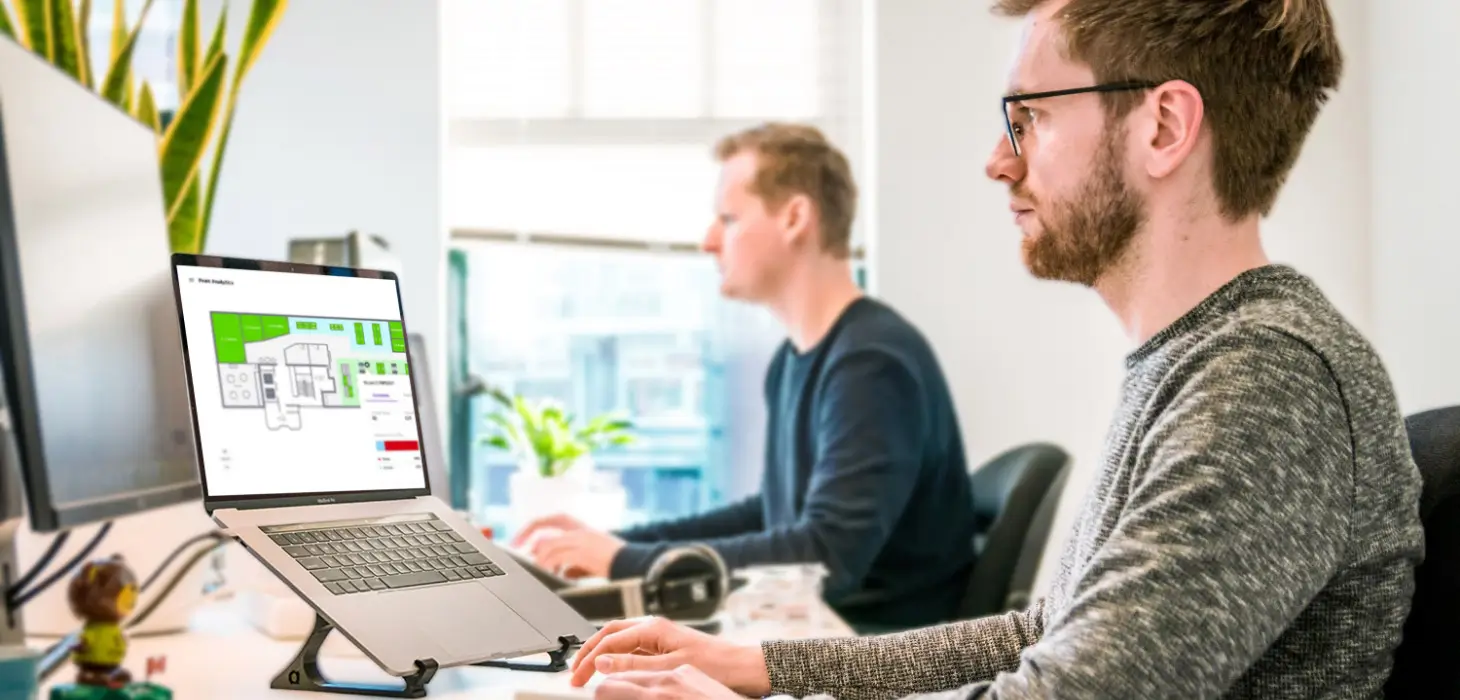 Article
Creating a Seamless Digital Workplace Experience
Looking for ways to improve collaboration and efficiency in your hybrid workplace? Learn how this workspace management tool can help you build a connected and seamless digital workplace experience.
Article
Top 5 Emerging Hybrid Workplace Trends
The modern workplace is evolving at a progressive rate.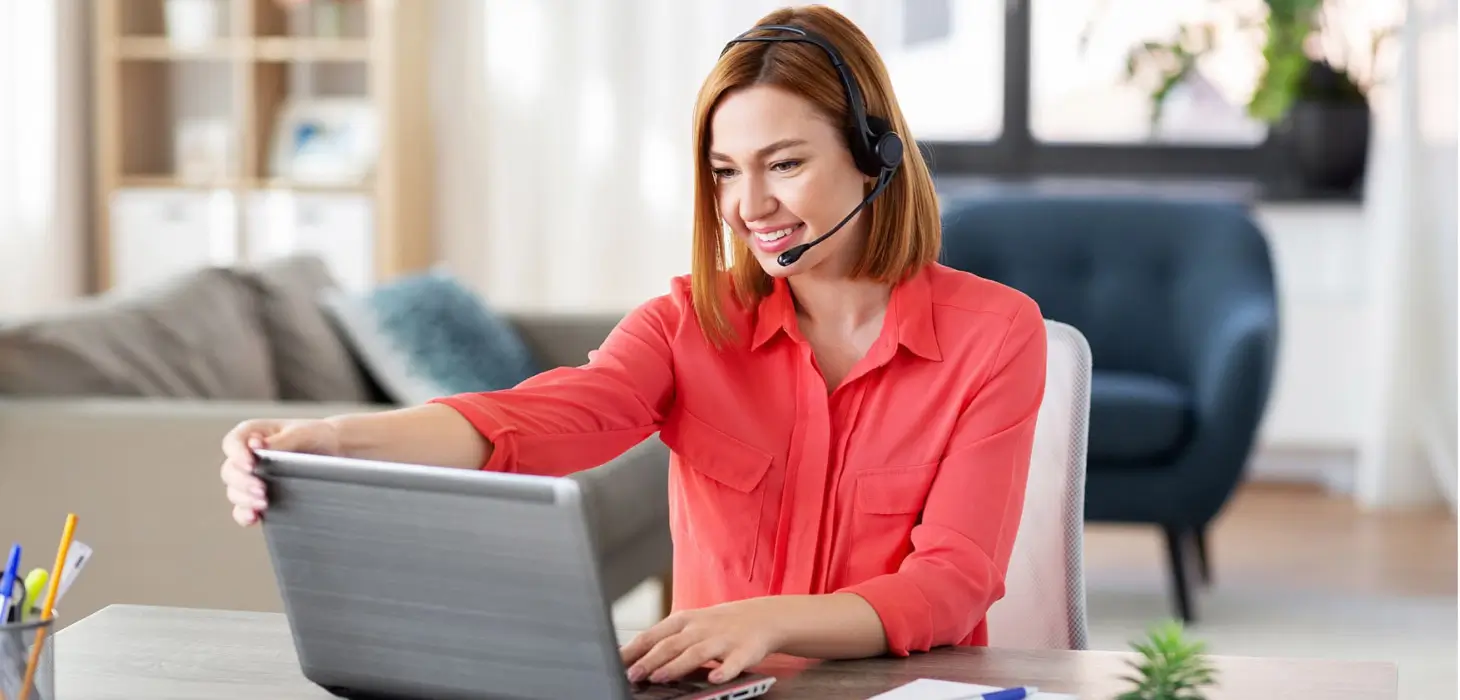 Article
How to Make the Hybrid Model Work for Your Business
When the pandemic took the world by storm, what began as a flexible work arrangement to accommodate business needs in times of crisis...